"You never fail until you stop trying."
(Albert Einstein)
Acute brain damage(ABD)
Acute brain damage (ABD) represents a
major and growing challenge to modern
medicine
It is the second leading cause of death for those over 50 years of age and
the leading cause of long-term disability, with growing costs related to
care, support, and social assistance.
The prevalance of Acute Brain Damage consequences is estimated at 1.7
million neew patients in the US and 2.6 million in the EU, which gives a
sense for the heavy burden of Acute Brain Damage on society.
15% SUDDEN CARDIAC DEATH
– – –
Cardiac arrest refers to the cessation of the pump function of the heart.
4% TRAUMATIC BRAIN INJURY
– – –
Traumatic brain injury occurs when an external, traumatizing force is applied to the brain.
81% STROKE
– – –
A stroke,or cerebrovascular incident,is a rapid loss of brain functions due to the alteration of its blood supply.
Refrigerating collar
Our vision is to contain ABD consequences and save lives
We combine the neuro-protective effects of targeted, controlled hypothermia
and anaesthetics.
Neuron Guard offers an integrated solution for patients with Acute Brain Damage in order to reduce neural lesions and save portions of the brain that would otherwise be damaged and result in loss of functions such as speech, vision, motion, and even the ability to breathe.
Early on-site treatment is the key to protect the brain.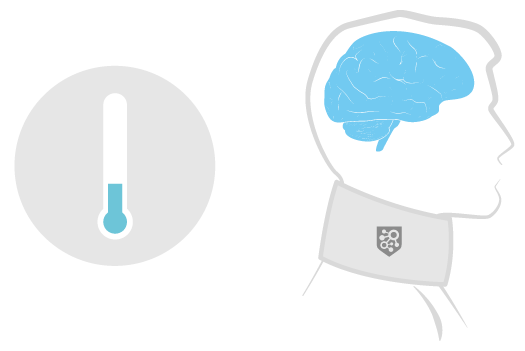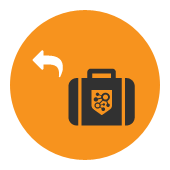 Portability
Our collar can be used directly on the site of the event and accompanies the patient through the treatment process.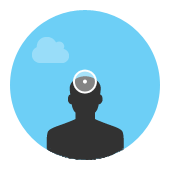 Head targeted Hypothermia
By cooling the blood that flows to the head we reduce the temperature of the brain without affecting significantly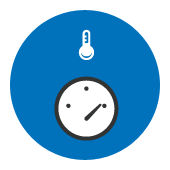 Adaptive Temperature control
Sensors and a smart temperature control enable a fine regulation of the brain temperature both in the cooling and rewarming phase.
Infusion system
Our vision is to contain ABD consequences and save lives
Neuron Guard solution is a leading edge bundle of technology which combines the neuro-protective effects of hypothermia and sedation.
The treatment can be started directly at the site of the event and continued at the hospital in compliance with best practices guidelines. The complete solution comprises a set of five devices.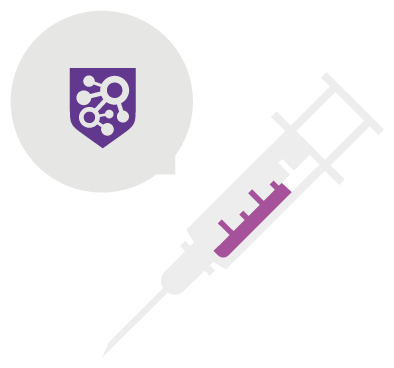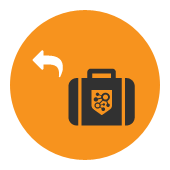 Portability
The infusion system can be used directly on the site of the event.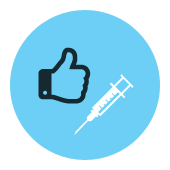 Ease of use
No new skills are required to operate the infusion system, which actively guides the healthcare professional to achieve the best clinical result.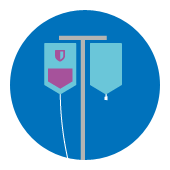 Adjustable continued therapy
The sedation can continue throughout the treatment process.
News
Milan, 23 November 2017 – We are honored to announce that our cofounder Mary Franzese has received the "UK-Italy Women in Business Award 2017" for her commitment in women entrepreneurship together...

Read More

Modena, October 31, 2017 – We are pleased to announce that we have obtained the Chinese patent for "A Therapeutic Collar" (no. CN104902857 A). The Therapeutic Collar is protected by an...

Read More

#premioitaliagiovane #cambiamoilpaese | QUANDO RISPLENDE L'ARDORE E L'ENTUSIASMO NON RIESCI A FRENARE LA SINCERITÀ DELLA VISIONE Roma, 20 ottobre 2017 – Giunto alla sua IV edizione, è questo lo slogan...

Read More

Storie di successo di giovani imprenditori italiani Quali sono le caratteristiche necessarie per intraprendere un percorso imprenditoriale? Come trasformare un'idea in una iniziativa imprenditoriale di...

Read More
The team
Our mission
Is to develop and introduce into clinical practice an innovative, effective and simple solution for the emergency and hospital treatment of ABD based on a portable device delivering quick and stable controlled brain hypothermia.
Our vision
Is to contain ABD consequences to save lives and resources in the context of continuing healthcare quality improvement and cost effectiveness.
ENRICO GIULIANI
Founder & CEO
A 34-year old medical visionary, is the founder and creator of the integrated cerebral protection system.
A medical doctor with a specialization in Anesthesia and Intensive Care, Enrico lived the Emergency experience while working for the Red Cross emergency ambulance service. Enthusiasm, discipline and an extraordinary attitude for learning typify Enrico's professional approach.
MARY FRANZESE
Marketing & Communication Manager
A 30-year old professional with a Degree in Economics and a Master in Entrepreneurship and Corporate Strategy from SDA Bocconi. Mary has joined Neuron Guard in the early stage of its incubation because of her competence in the field of accounting.
She worked for two years as manager of a cooperative company active in the healthcare field, supplying a wide range of services to rehabilitation centers.